Redefining a heritage brand for the modern global citizen.
Secluded in the tranquil forest of Loire Valley—affectionately known as 'The Garden of France'—awaits a spellbinding private estate where timeless woodland beauty meets vibrant social-club bonhomie. The private estate is home to endless outdoor pursuits, a globally renowned golf club, a Six Senses Hotel & Spa, and a stunning new collection of timeless residences.
The Making of a Masterpiece
Established in 1987, the estate began its legacy 
as a sprawling private sanctuary for Baron Marcel Bich, co-founder of the world-renowned BIC company. Hosting friends and family, as well as the occasional tournament on his Robert Von Hagge-designed golf course, the Baron set the tone for the estate's vibrant future as a multi-generational destination–transcending the golf club it became famous for, and becoming the gracious enclave we know today.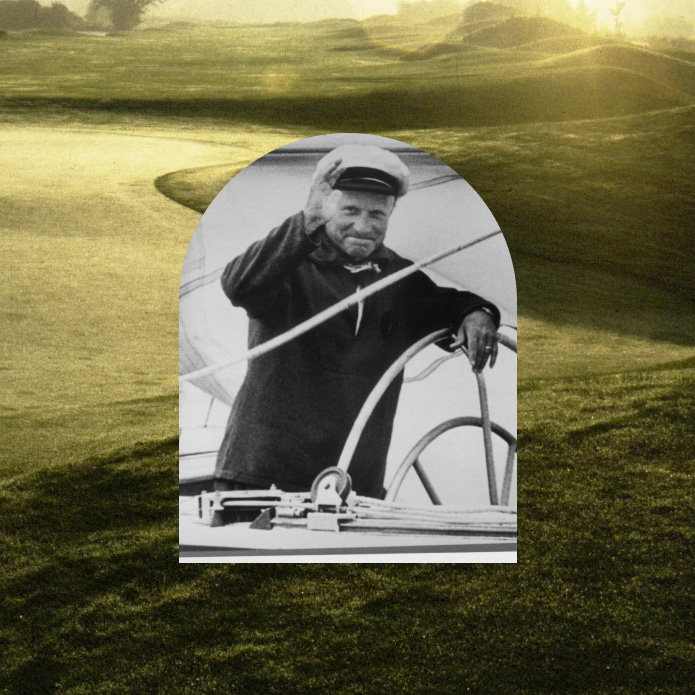 Evolving a Legacy Icon
Named among the Top 25 Most Exclusive Golf & Country Clubs in the World by Forbes, Les Bordes has a history of being a magical destination eponymous with Loire Valley luxury. With the golf club at it's core, the newly established estate brand takes cues from its iconic stag icon—representing not just the rolling courses, but the broader forest of experiences to be established on the estate.